7 Day turnaround – You keep the rights – Starting at $150
Learn more
Lyric and Melody Creation
Vocal Mixing & Session Singers
Songwriter Demo Services with an edge? We done it.
Helping independent songwriters create momentum, one unique song at a time. That has been our mission since we started back in 2012. We have mastered the online collaboration process, and we are here to provide you with a snappy and budget conscience way to transform your ideas into fully produced songs. They will be 100% ready to pitch, sell, or release. We provide many songwriter demo services such as lyric writing, custom music, session singers, album production, composing and arrangements, and more. The industry expects a lot now a days. You need fully produced songs that are unique and can help you make a statement! We strive to make sure that your songs sound better than just your average old tired sounding production. Personality and taste are the recipe that we use to create high quality songs. Our songwriter demo services are the best value that you will find online, and we stand by that 100%. Just ask our clients..
We hope that you enjoy browsing our site! Don't forget to check out our "Songwriter Tips Online" blog which has information on how to get a publishing deal, songwriting competitions, facts about the music industry, inspiration for songwriters, and more! Besides being a great place to find a music producer, lyricist, or songwriter for hire online, we want our site for be a safe place for songwriters to come for honest and helpful information.
What makes our songwriter demo services better?
Our approach is different from most other companies that offer songwriter demo services. We don't treat your song as a demo. Matter of fact: "Demos" aren't really a hip word anymore. We prefer to spend time helping you develop your own unique musical personality. It's also very important to us to make sure that your music makes a statement. By creating competitive sounding songs, you'll be able to establish your brand as a songwriter. Top that off with an extremely easy collaboration process. Absolutely no hassle. Satisfaction guaranteed.
Songwriter demo services that are different.
We feel that the biggest difference is our attention and care when it comes to knowing your wants and needs. We are songwriters ourselves. We have a publishing deal so we are on high alert when it comes to knowing what is current, fresh, and profitable. With that said, we are in the same boat as you. Being relatable to our clients is imperative. We also provide songwriter demo services in many different genres. You may have found that most demo companies are geared towards country. Country music is something we can totally help you with. We do a lot of it. But, we do just as much rock, pop, hip hop, dance music, indie rock, and so on. One day we may be working with a country client who wants to pitch songs in Nashville. The next day we'll be helping a client create an anthemic indie pop tune for a film opportunity.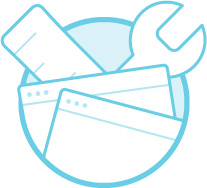 Easy process.
We've mastered the online collaboration process. We'll see your project through to the end. Stress free. No Hassle.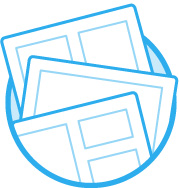 We've helped our clients create over 300 songs since 2012. All online. A large handful of our clients continue to do projects with us month after month.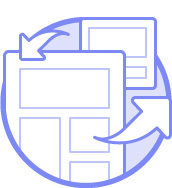 We are always easy to reach, and will keep you in the loop throughout your entire project. We're here to address your questions and concerns. Fresh Sounds.
We'll help you develop your own sound. While a lot of other "demo" companies have phased out, we've kept it fresh. We're always staying in the loop of what is current.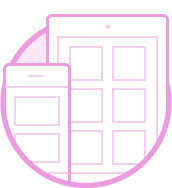 Our experience shows. We've worked with almost every genre imaginable. We are also able to give you realistic advice based on our journey working in the music industry.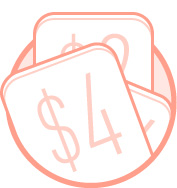 Affordable Services.
We've structured our pricing so that you can build up your songwriting catalog without breaking the bank. All payments are secured and backed with our satisfaction guarantee.
Here's what we've been up to lately!
Songwriting Team was recently hired to create and oversee the development of a full length concept album for an Austin, TX band.
More international work – We've been working closely with a new client, Gavin S, in South Africa to create compelling lyrics and melody. We've also been hired to oversee session singers and create final vocal performances.
We're working on D'Andre Haynes new single. It's a pop/RnB production with anthem lyrics and we're extremely excited about this new young artist!
Songwriter/producer Gary Ketselman has hired us to create and record a fully produced country track this month.
We've had the honor this month to ghost write over 5 songs for some incredible hip hop artists here in the states.
Currently Songwriting Team is working on 2 cuts for South Carolina artist "Jamisun" on his debut full length.
We are composing 3 musical pieces for the "Desperate Farm Wife" musical.
A DJ duo in Dubai has hired SWT to top line their new single.
"We were able to get a 'plan' down and organized how we would tackle it.." Matthew John
"They really treated me with respect, and made sure I was happy with the work they presented. Their songwriter demo services are top notch"
Andropolous Porter
"I had 18 demos that I wanted to turn into pro quality tracks as quickly and efficiently as possible.." Lady South Paw
"This is the best song I have done!Thank you so much. I love your songwriter demo services!"
Olga Tsepkalo
Your next song is only 7 days away, and it sounds niiice!